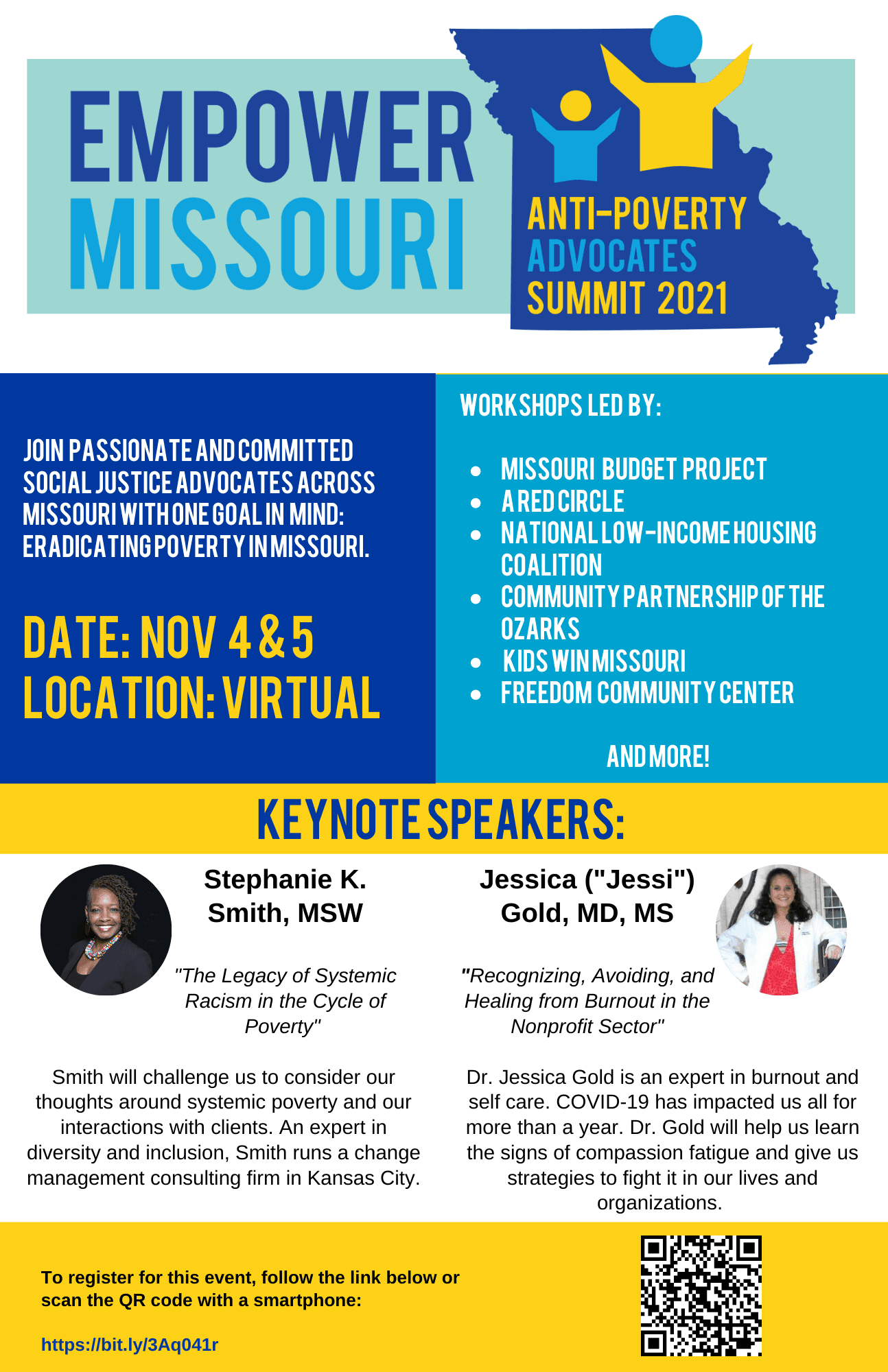 The Anti-Poverty Advocates Summit 2021 is a chance for passionate and committed social justice advocates across Missouri to virtually gather alongside one another with one goal in mind: to find ways to reduce Missouri's poverty rate. Together, we will use our voices to influence policy that will bring an end to poverty.
JCRC is a proud sponsor of this event and will introduce the November 4th, 10:30 am session on Alternatives to Incarceration: Understanding Treatment and Diversion Programs and Alternative Sentencing, including representatives from the St. Louis County Prosecuting Attorney's Office. We encourage you to register and attend.
Attendees will work and network with several policy experts to help increase their knowledge on Missouri's legislative process, their knowledge on key poverty policy issues, and their comfort with legislative advocacy.
PS: We want all advocates at this event, and if we each pay what we can, we can support each other! If you cannot afford a ticket to the summit, please contact info@empowermissouri.org for information about scholarships.