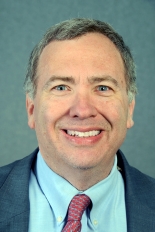 Israel Updates:  Elections, Peace Plan and What's Next?  An Evening with David Makovsky
Thursday, September 26, 7:00 p.m.
B'nai Amoona, 324 S. Mason Road, 63141
The Jewish Community Relations Council, through the sponsorship of Dr. Carl and Lynn Lyss in memory of Paul and Bluma Lyss and Dr. Stanley B. Lyss, present an evening with David Makovsky.  The event is in collaboration with the Center for Jewish Learning and B'nai Amoona.
David Makovsky is the Ziegler distinguished fellow at The Washington Institute and director of the Project on Arab-Israel Relations. He is also an adjunct professor in Middle East studies at Johns Hopkins University's Paul H. Nitze School of Advanced International Studies (SAIS). In 2013-2014, he worked in the Office of the U.S. Secretary of State, serving as a senior advisor to the Special Envoy for Israeli-Palestinian Negotiations.
Join us for this timely discussion a week after the scheduled Israeli elections and the release of Makovsky's new book with Dennis Ross Be Strong and of Good Courage: How Israel's Most Important Leaders Shaped Its Destiny.
The event is free of charge, but registration is requested.  
Contact Info:  jcrcstl@jcrcstl.org