Bigotry often results from a lack of knowledge and familiarity. As a response, JCRC developed Student to Student (STS), a program striving to reduce stereotypes and prejudice in the students it reaches.  Initially funded in 1992 by a planning grant of the Jewish Federation, Student to Student has reached thousands of students in area schools that lack a Jewish presence. Young people who have had this experience can now put a "human face" to Judaism—the best antidote to bigotry and intolerance.
The Student to Student Program reaches out to area high schools to:
impart information
foster understanding
counter stereotypes
Student to Student participants have made presentations throughout the metropolitan St. Louis region in public schools for world history, speech, journalism, and literature classes; and in faith schools, in conjunction with world religion and Hebrew Scriptures classes.
Presentations
Each presentation is given by a group of three or four students, members of the Reform, Conservative, and Orthodox branches of Judaism. Since this is a presentation by students for students, it is not perceived as "just another lecture." The style of presentation is that of an informal discussion. 
The group encourages the class to ask questions. The subsequent discussions are a vital element of the program.
Presenters discuss a range of topics, including any or all of the following:
A description of the branches of Judaism
A description of a typical day in the presenters' lives
The Jewish calendar, including holidays
The Sabbath
The Jewish life cycle from birth to Bar/Bat Mitzvah to marriage to death
Jewish dietary practices
The Hebrew language
The Holocaust
Israel
Human rights concerns
Presentations are enhanced by concrete demonstrations. Instead of just describing a shofar (ram's horn), an actual shofar may be passed around and, when possible, blown by one of the presenters; instead of just describing challah, the Sabbath bread may be passed around for sampling!
Student to Student Facts 2015-2016
| | |
| --- | --- |
| Number of Jewish participants | 122 |
| Number of groups of participants | 30 |
| Projected number of presentations | 122 |
| Approximate number of students who will receive presentations | 4,000 |
| Number of volunteer advisors | 12 |
Contact
For information about becoming a Student to Student participant, or to schedule a presentation, please call STS Coordinator, Fawn Chapel at (314) 283.6940
Student To Student Store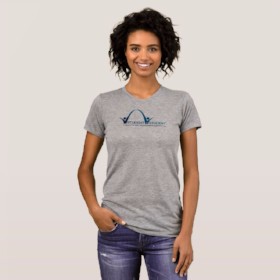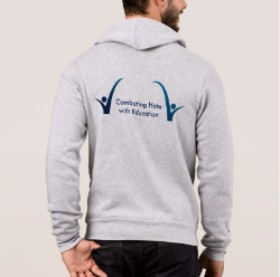 Support the Student To Student program and visit the brand new store for these items and many more. Check it out!