Mission Statement
The Jewish Community Relations Council (JCRC) works within the Jewish and broader communities in St. Louis to enhance cooperation with other religious, racial, ethnic, and civic groups; foster a just, democratic and pluralistic society; and promote the security of Israel and Jews everywhere. Guided by Jewish values, the JCRC advocates, educates, collaborates, and mobilizes action on issues important to the Jewish Community.
Vision
Pursue religious tolerance, civil discourse, and social justice in St. Louis and beyond. 
History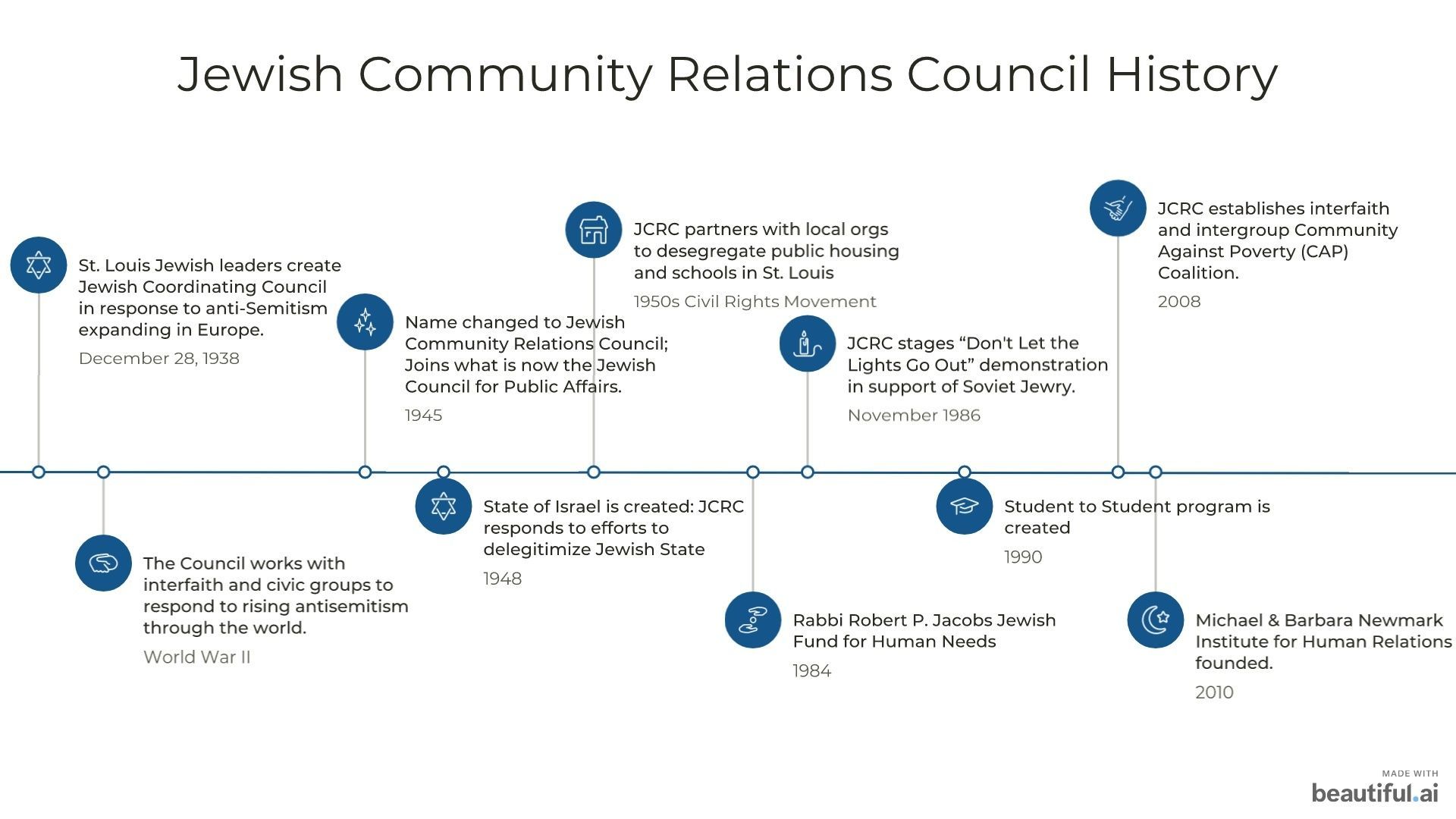 Want all the details? Read more here.