Board of Directors

Joel S. Iskiwitch, JD, CPA is an active volunteer with the St. Louis nonprofit community, having served as a Board Member/Trustee for many organizations. For over 20 years, he was an executive with two financial service firms, specializing in marketing and product development. He currently is a realtor associate with Coldwell Banker Gundaker working alongside his wife Joanne. He received his undergraduate degree from The Wharton School of The University of Pennsylvania, and his JD from Washington University. He and Joanne have two adult daughters who both live in Los Angeles.
---

Anna Shabsin has served as a member of the Environment Policy Subcommittee and is excited and honored to have the chance to continue her work with JCRC. She has served on committees and Boards of multiple Jewish and non-Jewish organizations in the St. Louis region and nationally. During the day, she is a Professor at the Brown School at Washington University in St. Louis, focusing on policy, lobbying, economics and Constitutional law. 
---

Julia Mendelow has devoted her career to nonprofit management and fund development. She has served in leadership roles at Planned Parenthood of the St. Louis Region, Danforth Plant Science Center, The Foundation for Barnes Jewish Hospital, University of Washington, Harvard University and UCLA. She is also a mediator and volunteer with the Conflict Resolution Center, St. Louis, and will be receiving a degree in Communications at MSU in Conflict/Dispute/Resolution in May. Julia has a MPA from USC, and a BA from UCLA. Julia serves on the boards of Congregation Shaare Emeth, JCRC, Issue Exploration Committee St. Louis Forum, and the Israel and Oversees Committee of the Jewish Federation of St. Louis. Her commitments have focused on education, medical and scientific research, patient access and care, social equity, and justice. Julia was awarded an OnBoard Fellowship and the Newmark Emerging Leader Award through her board leadership with JCRC.
---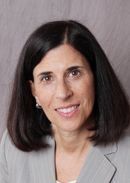 Jane Tzinberg Rubin is an independent consultant for higher education institutions in accreditation and assessment, both in the US and abroad. She oreviously worked in public accounting for KPMG, in industry for Monsanto, and in education at the University of Illinois, University of Missouri-St Louis, and for AACSB: Global Business Network. Active AICPA member having received the organization's highest volunteer award for Distinguished Service, and recently completed term as an AICPA National Accreditation Commissioner. Current Board member and Audit Committee chair of JCC Association of North America. Current Board member and officer of St Louis JCRC. Current Board member of St Louis JCC and NCJW. Long-time City of Frontenac Ways and Means Committee member. Married to Ken Rubin and have two daughters (and families) living in San Francisco and Chicago.
---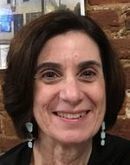 Nancy Solomon Desloge is a freelance communications strategist who recently retired from Saint Louis University as the Public Relations and Communications Director where she managed a team of four who handled traditional media and public relations and internal communications. Prior to joining SLU in 2001, Nancy worked as a freelance writer, editor and communications consultant and journalist. She graduated from Northwestern University's Medill School of Journalism. An active community volunteer, Nancy serves as advocacy and policy co-chair of the JCRE and is on the communications advisory committee for the Jewish Federation of St. Louis. Nancy is a member of the advisory board of Cultural Leadership, which teaches students to fight bigotry. Nancy volunteers with the Pancreatic Cancer Action Network, lobbying Congress to increase federal medical research funding. The cause is personal; she lost her husband Rick Desloge to pancreatic cancer in 2012 and mother to pancreatic cancer in 2021.
---

Paul Sorenson founded and leads the collaborative St. Louis Regional Data Alliance (RDA) at the University of Missouri – St. Louis. The RDA supports local governments, nonprofits, funders, and universities in using data for community benefit. The RDA is also actively involved in building public health data infrastructure to address COVID-19 and beyond, and works closely with United Way 2-1-1 and its partners on establishing the St. Louis Community Information Exchange (CIE) to share referrals across health and social service providers. Before coming to UMSL, Paul previously founded and ran GoodMap, an online tool for nonprofits to organize information about community services, and also served as the Director of Strategic Planning at Grace Hill Settlement House, which provided a wide range of services for families and communities. Paul is also a co-founder of MaTovu, a Jewish community center in St. Louis City.
---

David G. Rosenstock retired from the business of chemistry in 2022 after 37 years. He originally worked for The Dow Chemical Company for 20 years in a variety of sales and business management roles, and ended his career working for Minneapolis-based Hawkins, Inc. as business vice president and member of the executive team. David has served on the board of United Hebrew Congregation since 2012 and was president of UH 2018-19. He was an At Large member of the JCRC Council 2015-18. David was in the 2014 cohort of the Millstone Fellows. David also held leadership positions on non-profit boards for organizations focused on community theatre, advocacy for individuals with developmental disabilities, and support of public school music programs. He earned a BS in Industrial Engineering from Purdue University and an MBA in Finance and Marketing from the Anderson School at UCLA. David and his wife Lisa will have been married for 35 years in May, 2024. Their delightful young-adult children are Jacob, Greta, and Maggie Rosenstock.
---

As an experienced attorney and economic developer with a passion for making a meaningful contribution to the community, Deborah has spent her career serving the people of Missouri. As VP of Business Recruitment & General Counsel for the Missouri Partnership, Deborah works with companies from around the world to bring investment and jobs to Missouri. She also manages all legal matters for the organization. Deborah began her career as an Assistant Attorney General prosecuting complex civil and criminal consumer fraud cases. She also served as an Adjunct Assistant Professor at Saint Louis University School of Law and then went on to serve for four years in the Office of Missouri Governor. Deborah currently serves as the President of the Women Lawyers' Association of St. Louis, Chair of the Jewish Community Relations Council (JCRC), and Vice Chair of the Harris-Stowe State University Board of Regents (HSSU). From 2017 to 2021 she served as a special public defender representing criminal defense clients pro bono.
---

Sally has worked in health care, in St. Louis and across the United States, since 1974. For the past decade, she has consulted with organizations, including For the Sake of All at Washington University, on policy matters concerning public health, social justice and racial equity. She is currently working with Before Ferguson, Beyond Ferguson, a non-profit she co-founded with her husband, Richard Weiss. BFBF tells multi-generational stories of St. Louis families and their efforts to overcome systemic racism.
From 2010-2016, Sally managed news partnerships at St. Louis Public Radio and worked as health, science and technology editor at the St. Louis Beacon, a non-profit, online news source.
Sally has served on the boards of Oasis, Teach for America, Midwest Health Initiative and the Signature Foundation. She is a past-president of Central Reform Congregation. She currently serves on the executive committee of the St. Louis chapter of J Street. She is the president of the board of Crown Center for Senior Living. Sally served as an At-Large member of the JCRC Council for three years.
---

Karen Aroesty is currently the Director of Administration for St. Louis County. She has served in the Jewish community over a number of years in different capacities, as regional director of ADL Heartland, with the JCRC on advocacy and education, most recently as a board member of the Newmark Institute for Human Relations and in support of Student-to-Student. Karen has collaborated with the St. Louis Kaplan Feldman Holocaust Museum, currently serves as Treasurer of the Hispanic Leaders Group of Greater St. Louis, is a member of the St. Louis Chapter of the Sisterhood of Salaam-Shalom and serves on the Advisory Council of Cultural Leadership. She continues to co-staff the US Attorneys Hate Crimes Task Force and Chairs the St. Louis County Human Relations Commission.
---

Shira Berkowitz is an artist, policy strategist, and social entrepreneur. They have over a decade of experience in civic and political strategy, from working within arts institutions, issues-based campaigns, and policy organizations. Currently, Shira serves as the Senior Director of Public Policy and Advocacy to lead PROMO's policy strategy, an organization striving to achieve comprehensive equity for LGBTQ+ Missourians. They hold an MFA from Washington University of St. Louis and is dedicated to building spaces for people to grow as community while addressing civic and social challenges in our built environment. They are a founding board member of MaTovu, a Jewish neighborhood center in the City of St. Louis, serves on the Board of Directors for the Jewish Federation of St. Louis, are a founding member of MARSH – a queer bio-culture laboratory and mutual aid hub in St. Louis City, and founded Camp Indigo Point – a camp for LGBTQ+ youth in the Midwest.
---

Susan E. Block, attorney, Paule Camazine & Blumenthal, has practiced in the areas of family, probate and juvenile law. She is considered a zealous advocate for her clients, a devoted mentor to younger lawyers and a lawyer's lawyer to anyone seeking her advice. Formerly, she served as a judge for 25 years, presiding over civil, criminal and family law cases. As Administrative Judge of the Family Court, she initiated programs to serve youth and families. She is a board member for the Missouri Foundation for Health, the St. Louis County Children's Service Fund and the Jewish Community Relations Council.
---

Laura Horwitz (she/her) is a catalyst for learning, change and giving. She has more than 17 years of experience in community organizing, training and capacity building, program design and evaluation. She currently serves as the Senior Manager of Planning and Partnerships at Generate Health, an organization focused on closing racial disparities in infant mortality in St. Louis, and maintains an independent training and consulting practice through which she supports organizations and individuals committed to racial equity. After the Ferguson uprising, Laura co-founded and served for four years as the Executive Director of We Stories, which engages white families in changing the conversation about and building momentum toward racial equity.
---

Michael Novack serves as the Founder and CEO at Kiosite, a tech-focused company working to match talented individuals to meaningful career opportunities on a more transparent, more accurate, and more efficient basis. The company's work seeks to improve the lives of individual job seekers, the productivity of private sector businesses, and the efficiency of public sector initiatives. Dubbed a "Wiz Kid" by the St. Louis Business Journal and named a "30 Under 30," Michael has extensive entrepreneurial experience and regularly presents on a variety of business, hiring and development-related topics. Prior to his current work, Michael worked as a technology consultant through a firm he founded. Michael is a member of the Schusterman ROI Community and an alumnus of the Wexner Heritage Program. He serves as an advisor or director at a variety of non-profit and corporate boards in St. Louis, New York, and Israel, and attended Washington University in St. Louis.
---

Dr. Isaac Pollack serves as the Associate Superintendent for School Innovation, Turnaround, and Charter Partnerships for Saint Louis Public Schools. In his eight years in the role, Dr. Pollack has assisted with the development of the Citywide Plan for Education and the creation of the Saint Louis Schools' Collaborative for district and charter leaders. Prior to his work in Saint Louis, Dr. Pollack led reform efforts in the Achievement School District of Tennessee and several district and charter schools in New Orleans, LA and Philadelphia, PA. Dr. Pollack received his Doctorate in Education Leadership from Saint Louis University after studying Urban Education at the University of Pennsylvania and Physics and Secondary Education at the University of Maryland, College Park. Dr. Pollack lives in the West End neighborhood of North Saint Louis with his wife and four children
---

Professionally, Nikki Weinstein is a social worker by trade and training currently working in public health research. She has more than 25 years professional experience in the areas of public health research, policy development, community engagement, and social service programming with a strong commitment to social and economic justice. Nikki has extensive facilitation experience including conducting strategic planning with organizations and task forces, as a stand-up trainer, and as a facilitator for anti-bias education workshops. But more importantly, she is Mom to 9-year-old Emma. In her spare time, she loves to plan a good trip. One of Nikki's first encounters with JCRC was as a member of a young professional engagement effort led by Marci Mayer Eisen a long time ago. Other involvement in the Jewish community includes past positions with the Jewish Federation of St. Louis and Cultural Leadership, and as a facilitator for the Anti-Defamation League. Nikki is a member at B'nai Amoona Congregation.
---
Council At Large

Senior research Engineer at RTI and a former lecturer in Computer Science with a demonstrated history of working in the higher education industry and tech companies. Skilled in Computer Science, System Architects, Network Architectures, Reverse Engineering, and some Malware Analysis. Strong engineering professional with a Doctor of Philosophy (Ph.D.) focused on Computer Engineering and Computer Networks from Washington University in St. Louis.
---

Emilie Fan (she/her) serves as the Senior Director of Advancement for the Brown School at Washington University in St. Louis. In this role, Emilie provides strategic leadership and direction to Brown School deans, leads a team of fundraisers and collaborates across the department to advance fundraising efforts for the Brown School to realize its vision for a better and more equitable society. A social worker by training, Emilie believes strongly in relationship building as the catalyst to transformative philanthropy and communities. Emilie joined Washington University in 2016 and prior to that, she began her advancement career at the Jewish Federation of St. Louis in 2013 and then served as Director of Development for Girls on the Run St. Louis. Emilie first recognized the importance of philanthropy and volunteer engagement during her work as an intern with the Jewish Federation of St. Louis, while completing her Master of Social Work degree. Emilie's professional mission is to advance equity through philanthropy. Emilie, a Seattle-native, moved to St. Louis in 2011 for her Master of Social Work at the Brown School. She graduated in 2013 with her MSW, with a focus on nonprofit management and organization leadership. Emilie met her husband while attending the Brown School, and they have since made St. Louis their home, living in University City with their two children, Eleanor (5) and Teddy (3). Emilie recognizes the importance of community engagement and advocacy and spends any free time that she is not working or with her children volunteering with Temple Israel, Planned Parenthood and the Wilson School.
---

Connie Flachs (she, her) is passionate about being part of the fabric of her local community. She currently works as the Program Coordinator for Body U Teens, a digital mental health intervention increasing access to screening and intervention for adolescents in Missouri with eating disorders and body image concerns. While completing her Master of Social Work at Washington University in St. Louis, Connie worked part-time as a Communications Associate with JCRC. She regularly attends programming at MaTovu and Central West End Chabad. Connie also serves on the Young Professionals Board of Seed St. Louis. In her previous career, Connie spent eight years as a professional ballet dancer with Grand Rapids Ballet in Michigan, occasionally touring to perform at St. Louis' Touhill Art Center. She keeps movement in her life by teaching adult ballet at Big Muddy Dance Company and dancing tango.
---

LAUREN RODRIGUEZ-GOLDSTEIN
Lauren Rodriguez-Goldstein is a licensed clinical social worker and moved back to St Louis last year with her husband and son (now 19 months). As a social worker, she worked in forensic services at the Circuit Court of Cook County in Chicago contributing to fitness and sanity evaluations for detained individuals with a mental illness. Before that, she worked for a Jewish social service agency (EZRA Multi Service Center) in Chicago providing short- and long-term care. Additionally, as an associate at a private practice, she conducted interviews for clients and prepared their proof of burden reports for immigration court as evidence in their cases against deportation proceedings. Currently, she is enjoying raising her son and is excited to be involved in the local community.
---

Rhona Lyons is a member of Kol Rinah Congregation, having been a member of both BSKI and Shaare Zedek prior to the merger. Professionally, Rhona is an ERISA lawyer representing multi-employer employee benefit plans. Rhona has been involved with the JCRC for many years first as a representative of the Jewish Labor Committee, working on, among other things, the Labor Seders, and a representative of Jews United for Justice, having been a founding member when JUJ it was formed in connection with the closing of the old Jewish Home for the Aged. She is on the advisory board of Bread and Roses and has been involved with NCJW and Hadassah in St. Louis as well as Jobs with Justice and Circus Harmony. Her four daughters, Ariel, Abra, Mital and Pardes, are all proud alumni of the Student-to-Student program.
---

Jen Newmark (she/her) is a former vice president of United Hebrew Congregation, Wexner Heritage alumnus, and community volunteer. After a career as a registered veterinary technician and sometimes writer, she returned to college and is currently working towards earning her BFA in graphic design at Maryville University. Jen and her husband John have wonderful, spirited twin children. Jenifer previously served as an At-Large member of the JCRC Council for one year.
---

Dana Silverblatt joined the Behavioral Health Network in June 2019 as the Director of Youth Initiatives.  Previously, she served as Vice President of Strategic Initiatives and School Based Health Care at COMTREA, a community mental health center and federally qualified health center in Jefferson County. Through her collective work experience, Dana brings an extensive background in project management and program implementation within a safety net in urban, suburban, and rural settings.
Dana earned a Masters of Arts in Social Service Administration from the University of Chicago and a Bachelors in psychology from the University of Michigan. Dana has deep roots in the St. Louis community and moved back after 16 years away from home. Dana is married and together they have a daughter and twin boys who keep them on their toes. In her free time, Dana enjoys exploring different neighborhoods in search of great food and live music.
---

Patrick L. Thimangu is the owner and master instructor of Arch Taekwondo. He opened the St. Louis-based school in 2009 after working as a journalist for nearly 15 years. Thimangu is internationally certified as a 6th Degree Taekwondo blackbelt by the Kukkiwon in Seoul, S. Korea, one of only 900 Americans currently holding that Kukkiwon rank. He has about 35 years of experience in taekwondo and is also a 2nd Class Kukkiwon International Master Instructor, a teaching designation held by few outside S. Korea. Thimangu, a native of Kenya, came to the United States in 1990 for university education and earned a bachelor's degree in Speech Communications-Journalism from Olivet Nazarene University in Kankakee, Ill., and a master's degree in Communications and Training-Media Communications from Governors State University. He began his journalism career at The Daily Journal-Kankakee. In 1998, Thimangu moved from Kankakee and briefly lived in Indianapolis, where he worked as an Associated Press newsman. The following year he relocated to Ohio and reported for three years at the Dayton Business Journal. Thimangu and his wife Rachel moved to Missouri in 2002, to both initially work as reporters for the St. Louis Post-Dispatch. Thimangu moved on to cover several beats at the St. Louis Business Journal until early 2009. The Thimangus live in unincorporated St. Louis County with their children Benjie and Eva, and their cat Jack. They are members of the Central Reform Congregation and Patrick and Rachel serve on its board of directors.
---

Rich serves as Vice President of The Family Business Consulting Group which supports multigenerational family enterprises in business strategy, ownership alignment, continuity/succession planning, governance planning, LeadingGen-NextGen development, family education and development, and conflict resolution.
Rich has been immersed in the family enterprise field for over 25 years in a wide variety of professional, leadership, operational, and management capacities in operating companies, holding companies, and single-family offices. He was a partner at the law firm Husch Blackwell focused on domestic and international business transactions. Rich developed and led the firm's international law practice group.
Rich has served as trustee and on the boards of directors, advisory boards, and as interim CEO for domestic and international growth companies, turn-arounds, and early-stage businesses. Rich also worked in The White House as staff attorney for the passage of the North American Free Trade Agreement (NAFTA).
Rich lives in Creve Coeur, Missouri with his wife of 30+ years and their two dogs. He was elected to the Creve Coeur City Council for 10 years and served on several municipal and St. Louis County boards and commissions. The St. Louis Business Journal named Rich a "40 under 40" in 2002. He is the father of three wildly successful, independent, and outspoken daughters — each of whom have different passions and interests — but together as a family, they enjoy politics, international travel, dogs, hiking, and all St. Louis sports teams and cuisine.